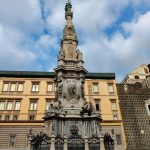 You must visit the old town! Walking through the ancient decumani (streets), visiting some of the many churches we have, entering in the courtyards of amazing palaces, they only represent some stops you can do. This kind of tour will be perfect if it's your first time in Naples, because it represents a highlight of the city.
ITINERARY:
Jesus square: we will strart from here, it's considered the "entrance" of the ancient Neapolis; we will visit Gesù Nuovo church and Santa Chiara church, very close but very different.
Spaccanapoli: a walk through the lower decumanus (street), full of shops, cafès, historic buildings, street artists until the next square, San Domenico maggiore
Tribunali street: the central decumanus, it's the street of towerbells, skulls (capuzzelle) and..pizza!
Duomo: the Cathedral of the city is a necessary stop: do you know San Gennaro and his miracle?
Coming back to Spaccanapoli, we will go to another famous street of the city, San Gregorio armeno, known for the tradition of the crib (presepio) and much more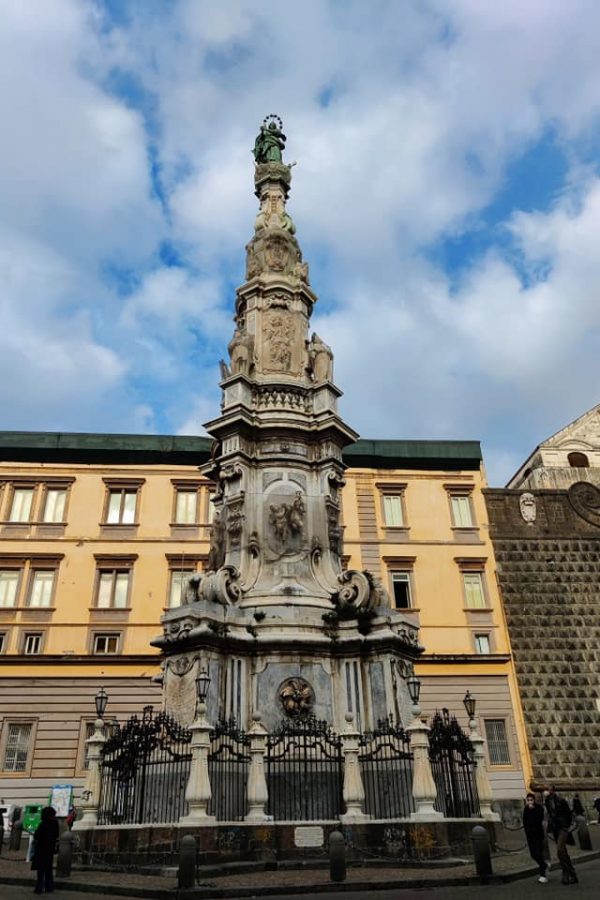 Meet location: Gesù square (piazza del Gesù)
End location: San Gaetano square (piazza San Gaetano)
Languages: english, italian, spanish, portuguese
Activity level: light; kids are welcome!
Whats's included: private guide, small groups/private
Additional info: you can customize the tour, including for ex. "Cappella Sansevero" or "Santa Chiara cloister"