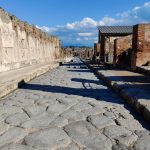 from the theatres to the forum (2,30 h)
Each city destroyed by the eruption on 79 Ad is fascinating. Pompei is the largest one; a part of it is still buried but here, more than in the other ones, people understand how was a typical city 2000 years ago.
On this tour we will see the traditional roman buildings: theatres, houses, baths, temples and the heart of the city, the Forum (the main square). The last part of the visit will be in the "Antiquarium", the museum into the archeological site: it was reopened to the public recently. Full of artefacts, inside it there are some plaster casts of the victims.
ITINERARY:
theatres: Pompeii has 2 theatres, we are going to see the small one, called "Odeion" too, it's very well preserved
Stabiana street: one of the main streets of the city, full of traditional shops like taverns and bakeries
Houses: at least 2: full of frescoes, mosaics, marbles, gardens and graffiti
Plenty street: the main road, called "plenty" (abbondanza) for a fountain; full of houses, shops and termal baths
Forum: the main square: markets, temples, administrative buildings…and a beautiful view of the mount Vesuvius, you must take a picture!
Antiquarium: the museum. Statues, artefacts, basreliefs, amulets, plaster casts…everything tell us stories of that time.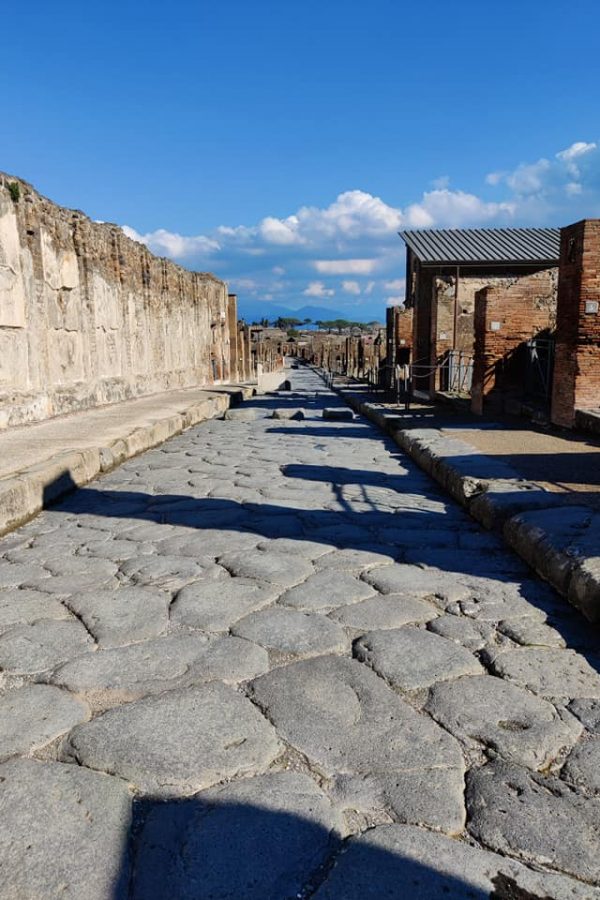 Meet location: Esedra square (Piazza Esedra)
End location: Antiquarium
Languages: english, italian, spanish, portuguese
Activity level: light; kids are welcome!
Whats's included: private guide, small groups/private
Additional info: you can customize the tour (do you want to spend more time inside? no problem!).
 You need to buy the ticket entrance. Especially during the summer don't forget: comfortable shoes, water, hat, suncream 😊