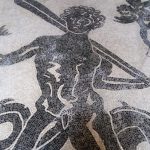 Herculaeneum: the residential city
from the other side of the volcano (2 h)
Smaller than Pompeii, it was a residential city, that's why it's full of private houses. The structure is the traditional roman city, similar to Pompeii but the effects of the eruption were different. Mosaics and frescoes are the main characters of the archeological site; the last part of the tour will be in the museum, full of materials and objects found during the excavations.
ITINERARY:
the ancient beach: our tour will start from here. Some people (around 300) died on this area, some skeletons of them still remain here…
between decumani and cardini: the city is very small. I will show you some beautiful buildings like "the house of Neptune and Anfitrite", "the house of the black hall", traditional shops, termal baths, the "college of Augustals", a religious area.
Antiquarium: the museum is full of beauties: I will show you a wooden ship found on the ancient beach.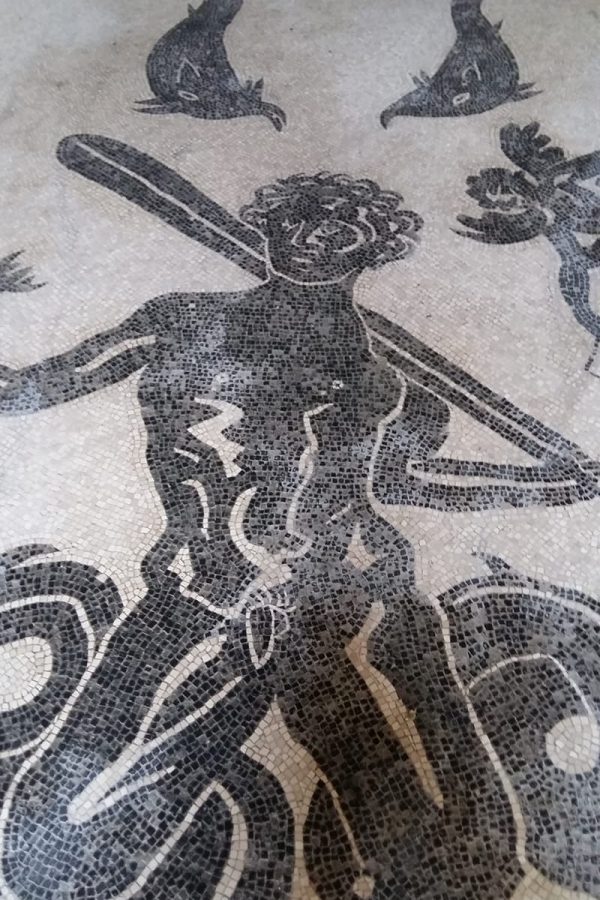 Meet location ticket office
End location: Antiquarium
Languages: english, italian, spanish, portuguese
Activity level: light; kids are welcome!
Whats's included: private guide, small groups/private
Additional info: you can customize the tour. You need to buy the ticket entrance. Especially during the summer don't forget: comfortable shoes, water, hat, suncream 😊