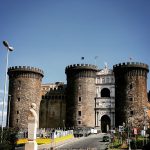 castles, palaces, theatres (2 h 30)
One of the first buildings you see arriving in Naples is a mastodontic castle, known as the "Maschio angioino": our tour starts from here.
The district close to it is a celebration of the Borbone family and much more: galleries, fountains, royal palaces, theatres, old cafès, statues tell us the history of the city. Our last stop is another castle, named the "egg castle": the first city was founded here.
ITINERARY:
Municipio square: famous for the Castel Nuovo, it's in a strategic position
A walk around the area: Umberto I gallery, San Carlo theatre, the Royal palace, Plebiscito square; do you need a coffee? Perfect, we will go to the Gambrinus!
The castel of the egg: going to the castle we will see other areas of the city, as the Santa Lucia district, close to many beautiful luxurious hotels and close to some walls made on tuff, the materials used by Greeks when they founded the city. We will visit the castle (free entry), in which you will be able to admire beautiful views of the bay (free entrance)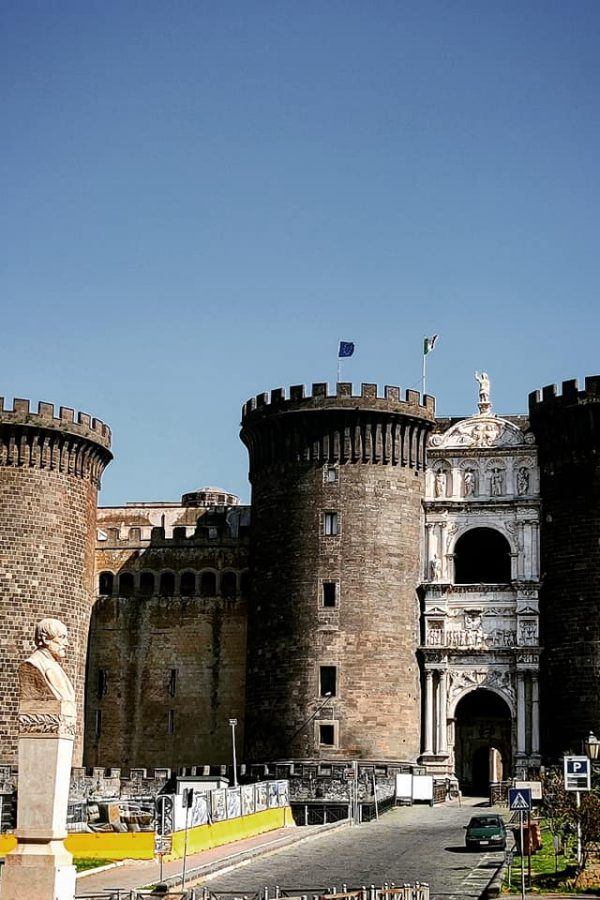 Meet location: Municipio square
End location: castle of the egg
Languages: english, italian, spanish, portuguese
Activity level: light; kids are welcome!
Whats's included: private guide, small groups/private
Additional info: you can customize the tour, including for ex. The Royal palace