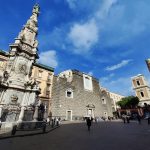 Alchemy and misteries in Naples
around the old town (2 h)
Naples is a millennial city, full of stories and history: sacred and profane, life and death, dark and light, the eternal dualism is the main feature of it.
From Jesus square, the "official" entrance of the old town, we will see misterious statues, alchemic symbols, very important people and ancient gods, without counting our saints and modern cults.
Itinerary:
Jesus square: between misterious statues and magic stones
Spaccanapoli: the origin of the "sfogliatella", a typical pastry that recalls an old pagan cult
San Domenico maggiore square: churches and old buildings that made the history of Naples: do you know prince Raimondo di Sangro?
Largo Corpo di Napoli: egyptian memories in the city
San Gregorio armeno street: it's famous all around the world because of the traditional crib (presepio); full of ancient cults and miracles: San Gennaro is not the only saint to make it…
Tribunali street: the central decumanus between old temples, skulls (capuzzelle) and diabolic pigs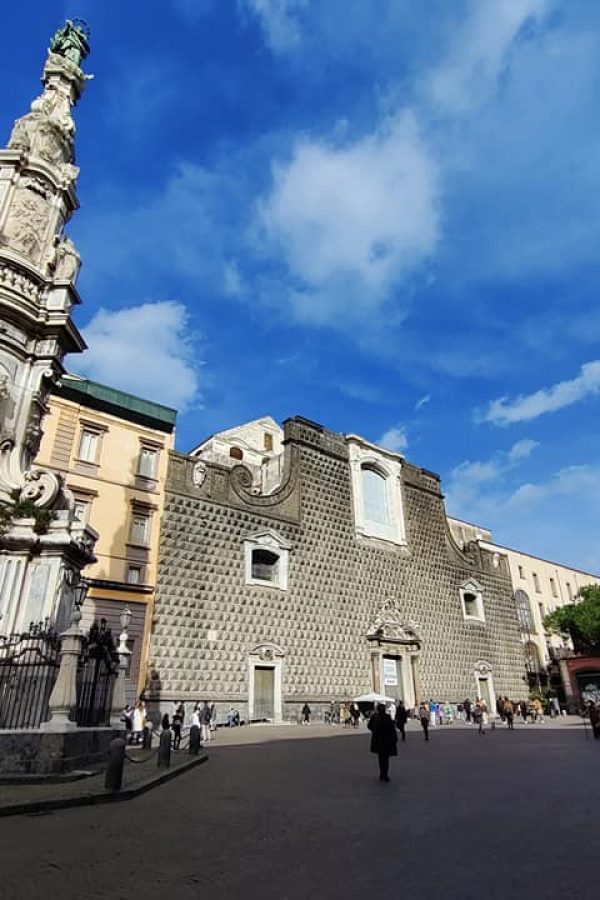 Meet location: Jesus square
End location: Pietrasanta (Tribunali street)
Languages: english, italian, spanish, portuguese
Activity level: light; kids are welcome!
Whats's included: private guide, small groups/private
Additional info: you can customize the tour, including for ex. "Cappella Sansevero"